Product News
Vacuum Fried Chips: The Ultimate Fusion of Taste and Health
Are you ready to embark on a culinary adventure that combines delicious flavors with healthy snacking? Look no further than vacuum fried chips! These crispy delights are not only packed with flavor but also retain more nutrients compared to traditional deep-fried snacks. Let's dive into the world of vacuum fried chips and discover why they are becoming increasingly popular.
Kaida Hengye: A Pioneer in Vacuum Fried Chips
When it comes to vacuum fried chips, one name stands out – Kaida Hengye Agricultural Technology Development Co. This innovative company has mastered the art of producing high-quality vacuum-fried snacks that satisfy both taste buds and health-conscious consumers. With their state-of-the-art production facilities, Kaida Hengye ensures every chip is crispy, flavorful, and nutritious.
What's the Price?
If you're wondering about the price of these delectable treats, fret not! Vacuum fried chips from Kaida Hengye come at an affordable price without compromising on quality. You can indulge in guilt-free snacking without breaking the bank!
What's the MOQ?
Kaida Hengye understands that everyone deserves a chance to savor their mouthwatering creations. That's why they have set a low minimum order quantity (MOQ) for their vacuum fried chips. Whether you want to try them yourself or stock up for your business, there are options available for all snack enthusiasts.
What's the Delivery Time?
You might be eager to get your hands on these tantalizing snacks as soon as possible. Rest assured, Kaida Hengye strives for prompt delivery. Once your order is confirmed and payment is received, bulk production begins. The delivery time may vary depending on your location, but you can expect to receive your package within 30-45 days.
What if Goods are Damaged?
Kaida Hengye values customer satisfaction above all else. In the unlikely event that your goods arrive damaged, they have a dedicated team ready to assist you. Simply fill out the form provided and their friendly staff will address any concerns promptly.
Varieties of Vacuum Fried Chips
Now let's explore some of the mouthwatering flavors offered by Kaida Hengye:
– VF Green Radish Crisps: A unique twist on traditional radishes, these crisps offer a delightful crunch with a hint of natural sweetness.
– VF Pumpkin Crisps: Indulge in the rich and earthy flavor of pumpkin with these crispy chips. Perfect for autumn snacking!
– VF Potato Chips: Classic yet irresistible, these potato chips are vacuum fried to perfection, ensuring every bite is crispy and full of flavor.
– 1/4 Shoestring Frozen French Fries: Looking for a quick and convenient snack? These frozen French fries are pre-cut into shoestring size, making them perfect for frying or baking at home.
Navigation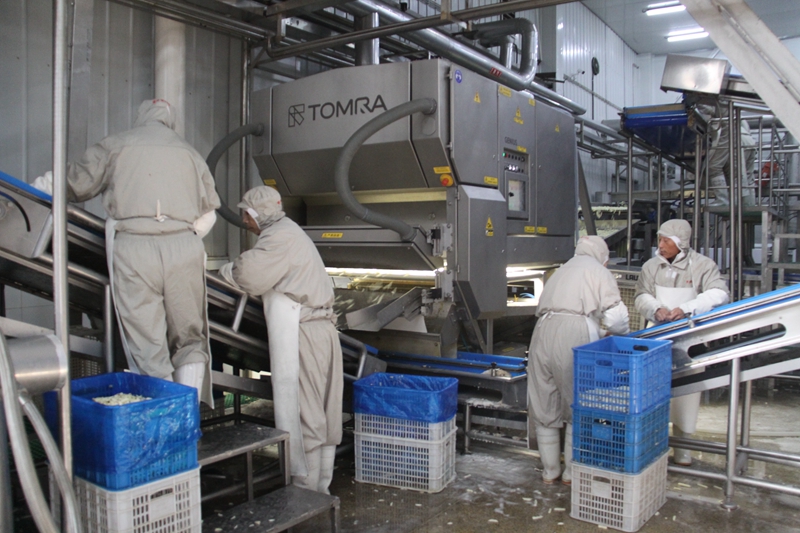 In conclusion, vacuum fried chips from Kaida Hengye offer an unbeatable combination of taste and health benefits. With their commitment to quality production and affordable prices, it's no wonder why these snacks are gaining popularity worldwide. So go ahead, satisfy your cravings guilt-free with vacuum fried chips!